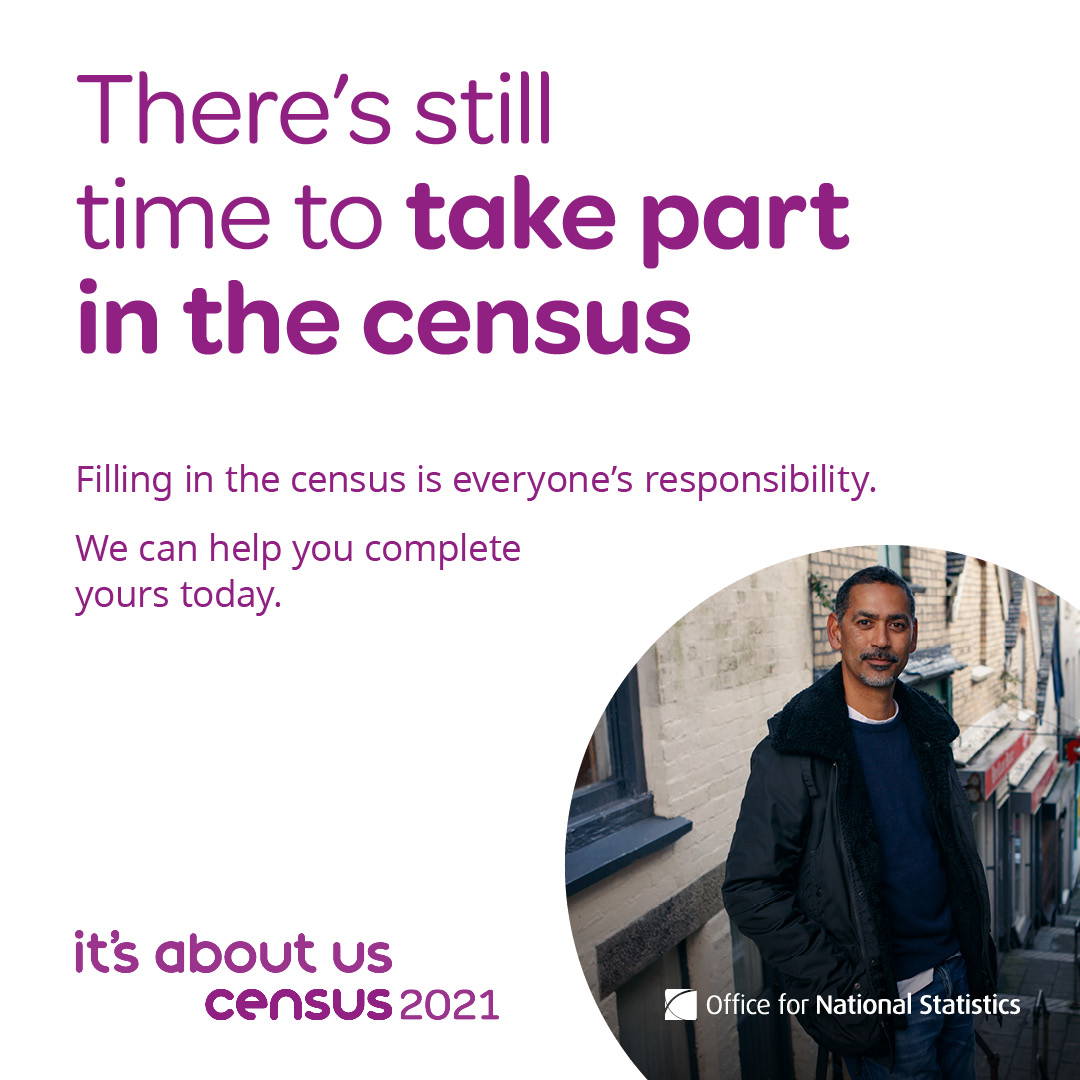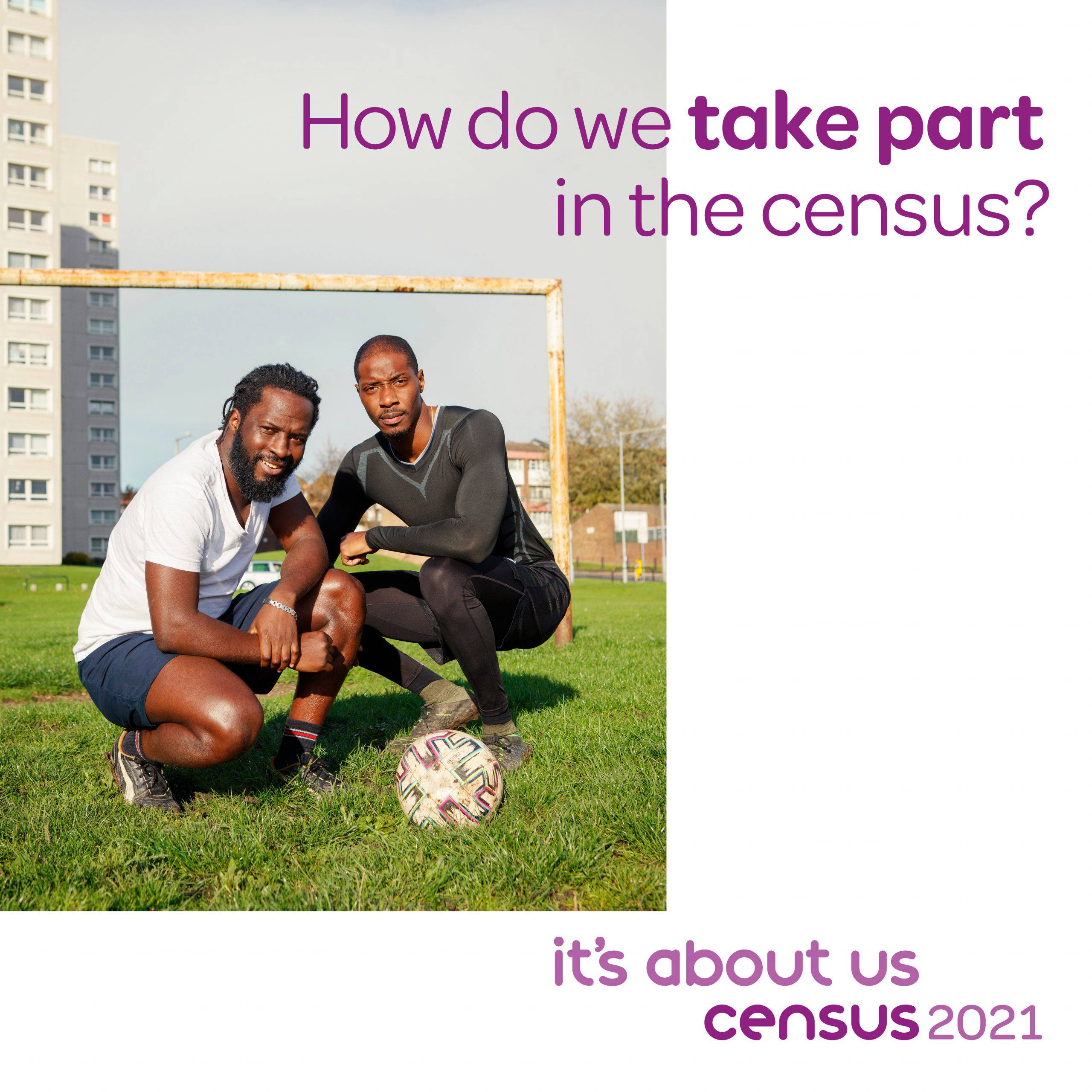 There is still time to fill in the Census! 
What is a census?
It is a big survey that is carried out in the whole country every 10 years. It is carried out by the Office for National Statistics (ONS).
It helps with the planning of public policy and public services such as education and healthcare.
It also helps monitor equality and plan how much housing we will need in the future.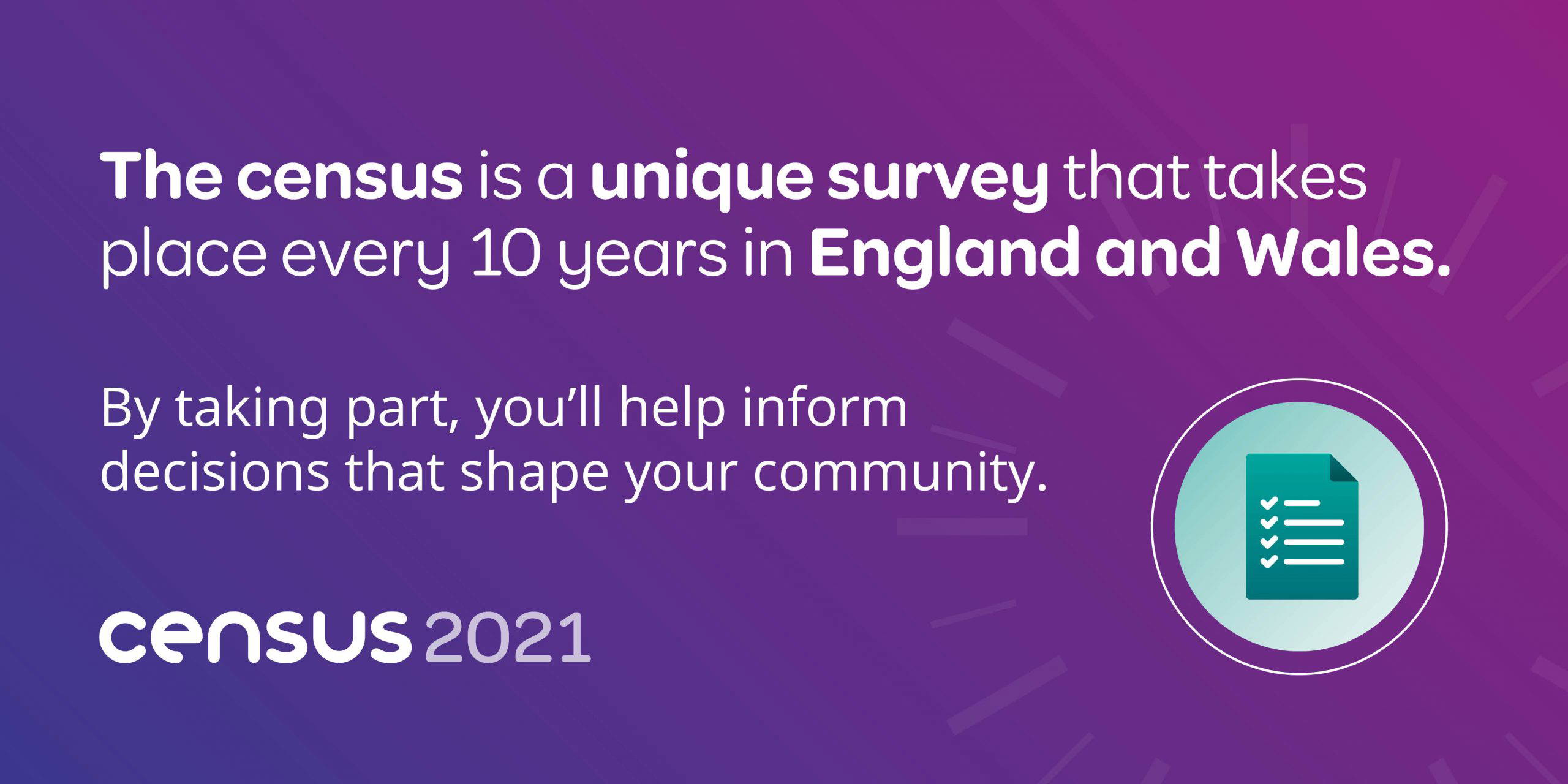 How do I fill in the census?
This is the first census that can be filled in online.
You can ask for a paper form if this is easier.
The deadline for completing the census is the 21 March 2021.
We all must complete the census.
Letters and postcards have now been sent out to people and households. These have a unique code on them for your household to access the online census.
Do not share this will anyone you do not trust. Do not share this on social media.
How can I ask for help to fill in the census?
You can visit the Government Census Help webpage.
Learning Disability England have a webpage dedicated to the census with links to lots of resources to help.
There is a Government webpage containing accessible information about the census.
You can contact the local census engagement officer – please email info@inclusion-glos.org for the details.
You can also download the Census 2021 how to get help leaflet below.
Census 2021 – How to get help PDF leaflet (by Census 2021 – Office for National Statistics)
Your personal information is kept safe and will not become public record for 100 years.
Remember we all have to fill in the census, so if you are happy to share your personal information with them, you could ask a friend or family member to help.