MHELO (Mental Health Expert Led Oportunities)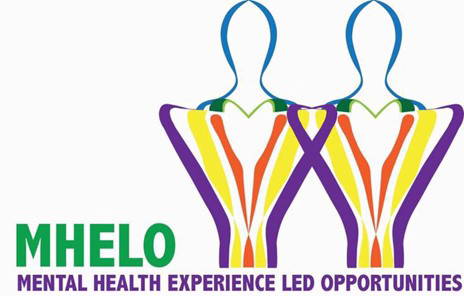 MHELO (Mental Health Experience Led Opportunities)  is an independent network for people in Gloucestershire to have a collective voice. We exist to ensure that the voice of our experts by experience is heard and we welcome people from all backgrounds and all walks of life, providing a safe, supportive and user-led space. We know that however good health services, social care services and doctors are, they generally haven't experienced living with mental health difficulties.
Your experience and views are what empowers the VOICE of the present, and the future, of Mental Health in Gloucestershire. We are a user-led network of individuals who want to speak about their experiences of mental ill health, and services, within Gloucestershire to bring about change. MHELO is proudly part of Inclusion Gloucestershire, please check out the MHELO Facebook page for more information! We look forward to hearing from you.
To join MHELO, please complete this form and we will be in touch.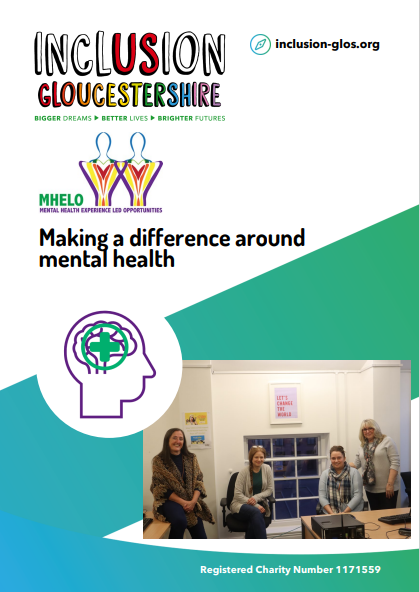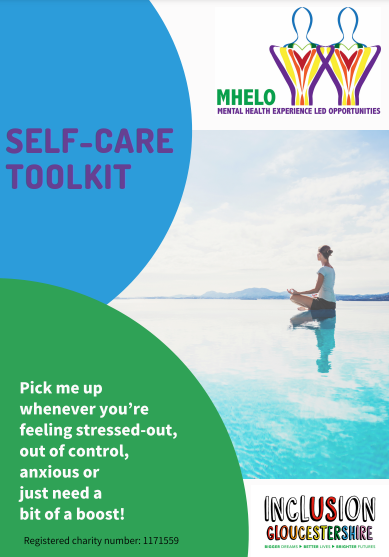 Why self-care is important
At our self-care toolkit launch event in November 2021 we asked people why self-care was important to them. Here is what they said:
"The most important relationship we will ever have is with ourselves!"
"To be in control of my life"
"Self- care is important so that you keep your mind and body healthy"
"To maintain my emotional balance"
"Self-care empowers to make other choices and an important resource to live life"
"To keep me balanced! To reset and centre without which I would spiral"
MHELO members identified the area of the rise of the use of technology as an area for focus and exploration.
We held a focus group and survey to gain insight into how this area is impacted people in their day-to-day living and how there is a potential for the increase of people being excluded because of the use of technology.
The report from these can be downloaded below.