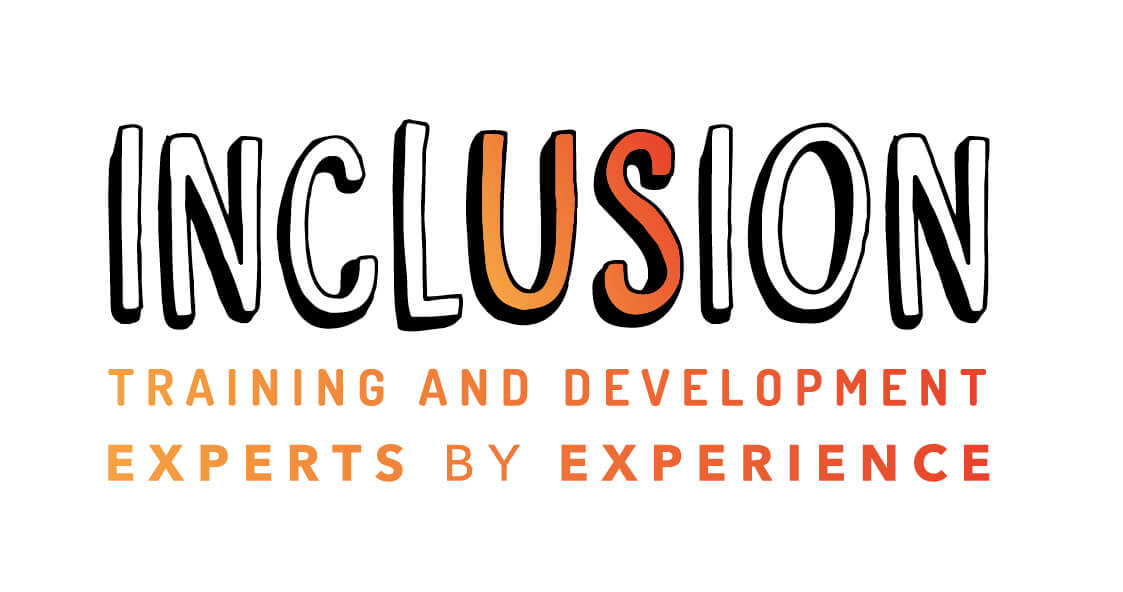 The Oliver McGowan Mandatory Training Pilot
We are proud to be involved with the design and the delivery of the Oliver McGowan Mandatory Training Pilot in Gloucestershire.
Following Oliver McGowan's preventable death, his mum Paula has campaigned for Health and Social Care staff to have better training in Learning Disabilities and Autism.
As a result, this training was designed and is delivered by people with lived experience of Learning Disabilities and Autism.
The training pilot, which began on the 1 April 2021, is split into two tiers and will be helpful to anyone who works with people with a learning disability or autism.
It is free to attend.
For more information, including instructions on how to book your place, please visit the NHS Gloucestershire Health and Care website.
Accessibility
Do you want to improve your accessibility or make sure your new business is accessible?  We can advise on accessibility and produce accessibility statements for your business.
Top tips on accessibility
Drama
We run weekly sessions for two drama groups. The groups focus on different skills that not only help people learn about drama and acting, but also help people with things like, communication, listening to others and being more confident. The drama group have been involved in lots of exciting things, like making our films and delivering training.
We are working towards being able to offer people who come to drama the chance to get a qualification. We also want to be able to have things like summer schools and weekend courses in the future.
The groups run in four terms and there is a small charge to come. We think that having people in our groups with different skills means that everyone can learn from each other. Everyone is welcome at our drama groups whether they have a disability or not.
Have a look at our film above to see some of the work that Inclusion Gloucestershire does with its Drama Group
If you are interested in finding out more about joining one of our groups, or would like to support the groups as a volunteer please contact us here
Easy read
Easy Read is a powerful way to communicate with people with learning disabilities. But it takes time and skill to get it right.
EaRWig (Easy Read with Inclusion Gloucestershire) can do the work for you. We can produce bespoke or ready-made translations for you. Or you can talk to us about getting our panel of disabled people to check your copy. 
We can also provide Easy Read training for teams so that they feel confident in making their information more accessible. Please contact us to talk about training for your team.
Keep an eye on the 'Coming Up' section for information about Easy Read training that will allow individuals to book places.
Films
We have made lots of films about things like staying healthy, internet safety and mental ill health. Keep an eye on our
Youtube
 channel for our new films and don't forget to like and share the films that are already there.
If you have a project about disabilities or mental ill health that needs an interesting, exciting and informative short film please get in touch. You can contact us here
Forum theatre
Forum Theatre is an amazing way of looking at difficult situations and finding ways of changing what happens using live theatre. This means that teams, organisations and groups can learn in a more hands on way.
We made forum theatre training on self-neglect for professionals at the 2018 Safeguarding Adults Roadshows and took our community-based workshops on bereavement to groups around Gloucestershire. We have just finished training staff from GP surgeries about Annual Health Checks and `reasonable adjustments`.
We have created workshops based on the films we made at our live performances. These workshops give people the chance to work together to think about the difficult situations shown in the film and how they might create more positive endings for the characters if they were in that situation.
To see a video about Forum Theatre please click the picture to the left. Or check out our film 'Making Adjustments' here
For more information about drama-based training, contact us here
Schools and Youth groups
We deliver inspiring workshops in schools and youth settings to help young people find a voice and have their stories heard. You can see a short film about the work we did with our Act it Out project 
here.
We also worked with young people to make a film about internet safety which you can see here and we are working on four short films about the transition to adulthood
We have created a resource pack for groups wishing to engage with disabled children and young people.
If you are interested in finding out more about our workshops, films or resource pack for young people, contact us here.
Training
Do you need training to help you work better with disabled employees and customers? We work with Experts by Experience to deliver training to help bring about culture change and best practice in your workforce.
We can develop and deliver training specific to your needs, across a wide range of subjects related to disability and mental ill health awareness.
All of our training is created and delivered alongside people with lived experience of disability and/or mental ill health.
If you would like to talk to us about your training needs please contact us here