Volunteer With Us
Do you want to volunteer your time as a mentor, to help someone achieve a goal? People may want a bit of guidance from you to start attending something new, build their confidence or to find out information perhaps.
Do you want to help Inclusion Gloucestershire do their other work – we are usually looking for people with skills who can support us. We pride ourselves in supporting volunteers well and will help you to achieve your goals or signpost you elsewhere if we can't.
Please contact volunteering@inclusion-glos.org for more information.
Click here to download our full application form.
Click here to download our Easy Read application form.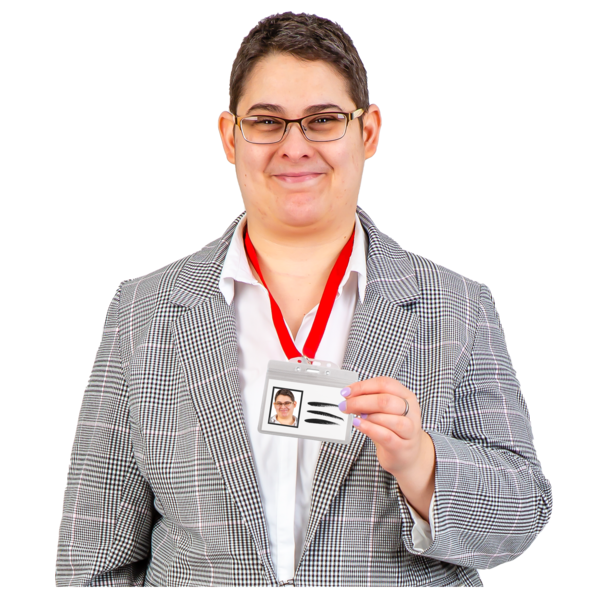 Volunteer Voices Newsletter 
At Inclusion Gloucestershire we create a monthly newsletter where we share views, news and volunteer voices.
If you are interested in learning more about our volunteers, the projects they are involved in and our current volunteering opportunities, please download our latest newsletter below.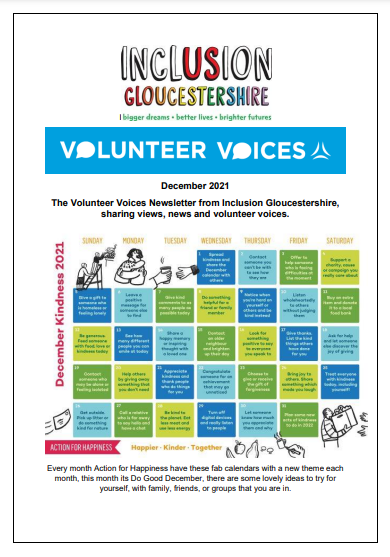 Volunteer Role – Drama worker
This role involves helping the facilitator to run our inclusive drama and dance sessions. It is the ideal volunteer role for people interested in teaching or facilitating drama and dance workshops or people keen to get involved in inclusive creative workshops.
Main Responsibilities:
Help plan drama sessions.
Run sections of drama sessions.
Support the drama keyworker
Support members.
Help with set up and set down
Offer constructive input into debrief sessions
Work toward being able to run the drama sessions.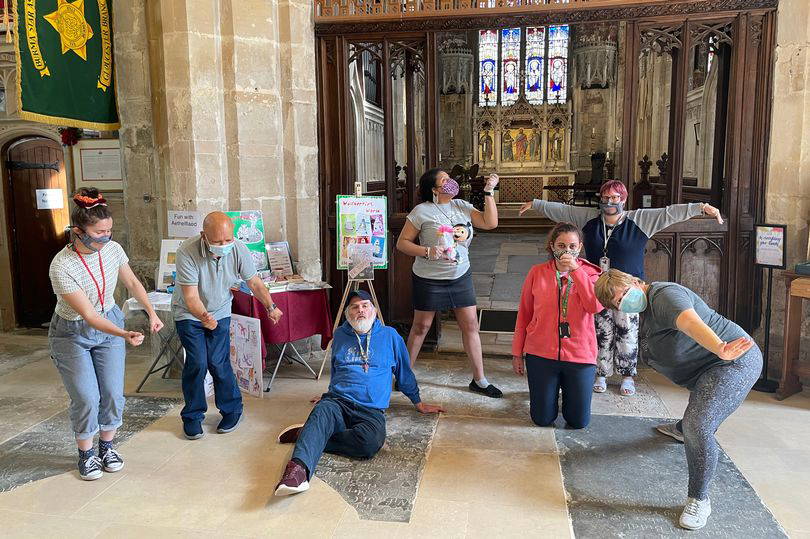 Volunteers for Co-Production Group – be part of the Transformation of Community Mental Health Services
We are looking for volunteers to join the Co-Production Group.
This volunteering opportunity is for anyone who might like to gain experience of finding out the opinions and ideas of people with lived experience of mental ill health, using this to influence and inform.
Main Tasks:
Have a commitment to attend as many of the monthly Co-production meetings as you can. 

Prepare for the meetings and complete any tasks that you commit to.

Connect with other people with lived experience and seek their ideas and views (this may be through using your own networks, specific telephone or video calls or by attending face to face activities and meetings.

Contribute ideas and opinions to the meeting that reflect the voice of people with lived experience who you have engaged with. 
Additional information
You can give as little or as much time as you can.

We will pay any travel expenses that you have.

We will make sure you have training and support in your role.