Gloucestershire's Learning Disability Week 2023
 Mencap's Learning Disability Week is a time to speak up and let people know what it is like to have a Learning Disability.
Learning Disability Week is a chance to educate people and raise awareness about Learning Disabilities. It is also an opportunity to campaign for fairness and an end to discrimination. Discrimination is where someone is treated differently to someone else.
Every year Learning Disability Week has a theme.
This year's theme is Busting Myths about people with a Learning Disability, showing the incredible things that people can achieve.
Working in partnership with One Gloucestershire, this webpage will:
Highlight a few of the amazing things that people with a Learning Disability in Gloucestershire have achieved.
Highlight the achievements of support staff, who make sure services are accessible.
Help to bust myths and raise awareness of the week across the county. A myth is something that is not true, but that some people think is true.
Tell people about the things that are happening in Gloucestershire during Learning Disability Week.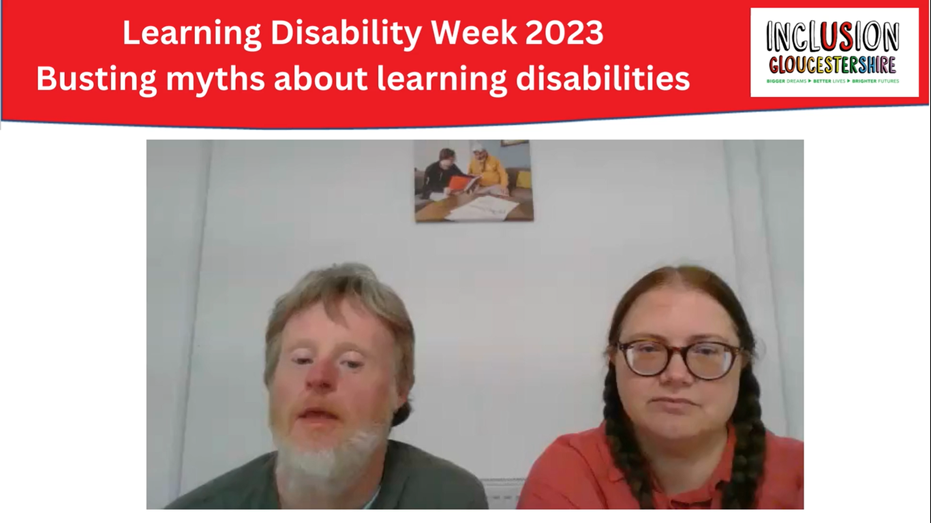 Celebrating Amazing People – Our Interviews
 To celebrate Learning Disability Week 2023, two of Inclusion Gloucestershire's Experts by Experience from the Your Voice Self-Advocacy Network, have interviewed some amazing people with a Learning Disability.
Watch theses conversations below, to find out more about their achievements.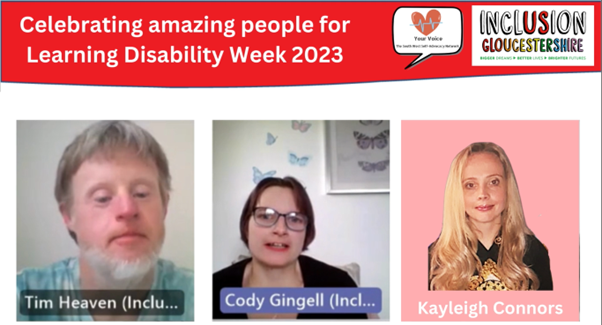 The Power in Your Voice Podcast
Kayleigh, one of the presenters from the Your Voice team, summarises the purpose of the podcast saying: 
"People should listen to our podcast because all our voices matter and it's important empowering everyone…we aim to make a fairer society and change negative attitudes about disabled people into positive ones".
Listen to the latest episode below which focuses on Learning Disability Week.
For the previous episode, or to find out more about the project, visit the Your Voice project website:
http://www.yourvoicenetwork.org/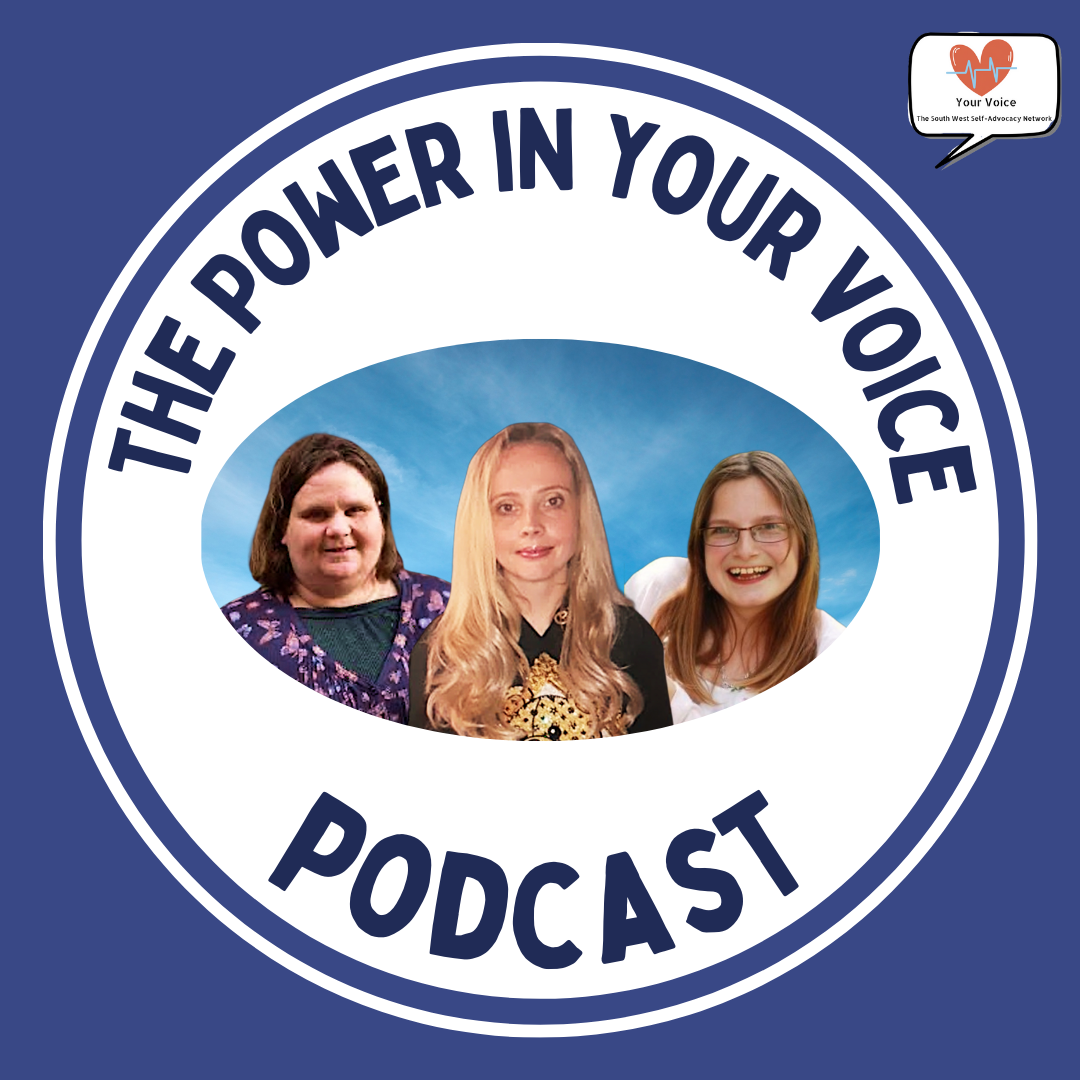 Gloucestershire's Big Health Day
Gloucestershire's 15th Big Health Day is this Friday!
Date: 16 June 2023 
Time: 9.30am to 3pm
Place: Oxstalls Sports Centre, Plock Court, Tewkesbury Road, Gloucester, GL2 9DW
To find out more visit the Gloucestershire Health and Care website:
ghc.nhs.uk/who-we-are/big-health 
Alternatively, you can watch a summary video of the last Big Health Day.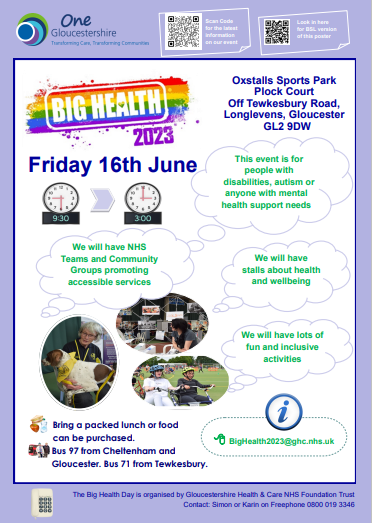 Get Checked…Stay Well 
Health Films 
Click the button below to watch some of our coproduced films, which talk about different types of healthcare,  highlighting the importance of reasonable adjustments.

Gig Buddies has come to Gloucestershire!